Tom Jennings Unplugged
The Tom Jennings Unplugged show consists of acoustic versions of most of his songs so Tom brings a very wide selection to his unplugged acoustic shows. Ranging from pop songs through country and rock to Irish ballads there is something for every musical taste and all totally live.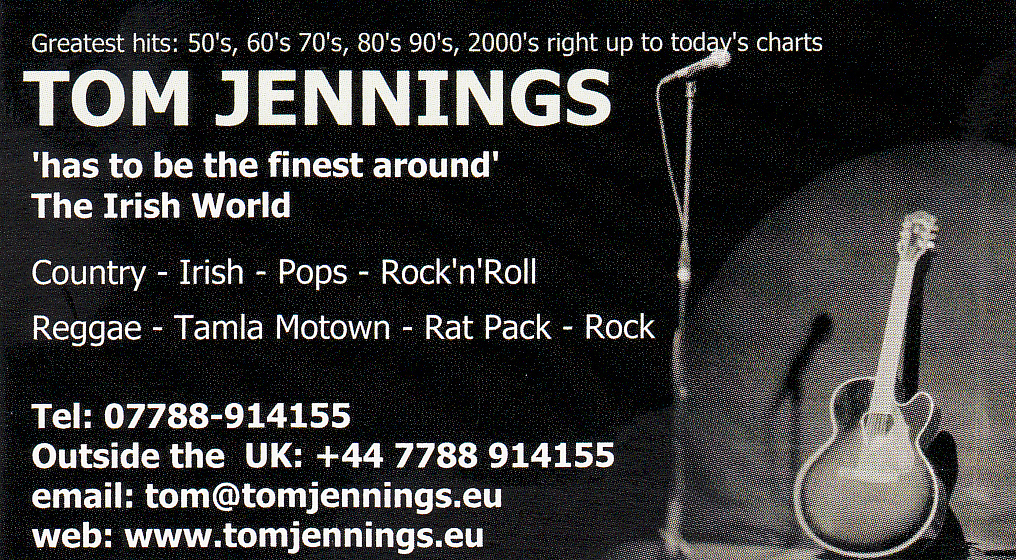 About Tom Jennings:
Tom Jennings is an award winning London-based Irish country singer who also sings the greatest Pop, Rock, Soul, Rock'n'Roll, Rat Pack, Motown and Reggae hits.